Four ICT48 Networks of AI Excellence Centres
Europe has a plan to invest in the European model of AI, with a new set of European networks of AI excellence centres (NoEs). Since September 2020, four NoEs are working on aspects of trustworthy AI funded under H2020-ICT-48-2020 Call.
Existing initiatives and networks in the area of AI formed groups of key stakeholders. These include the AI4EU project, the Confederation of Laboratories for Artificial Intelligence Research in Europe (CLAIRE), the network of digital innovation hubs in AI, the European Laboratory for Learning and Intelligent Systems (ELLIS), the European AI Association (EurAI), the HumanE AI project, and also related public-private partnerships (BDVA and euRobotics).
The result is a fragmented and relatively uncoordinated European AI ecosystem. To achieve synergy and a critical mass in European AI, there is a need for overall coordination between activities. The four NoEs need to improve their effectiveness, synergies, and cooperation to maximize their impact.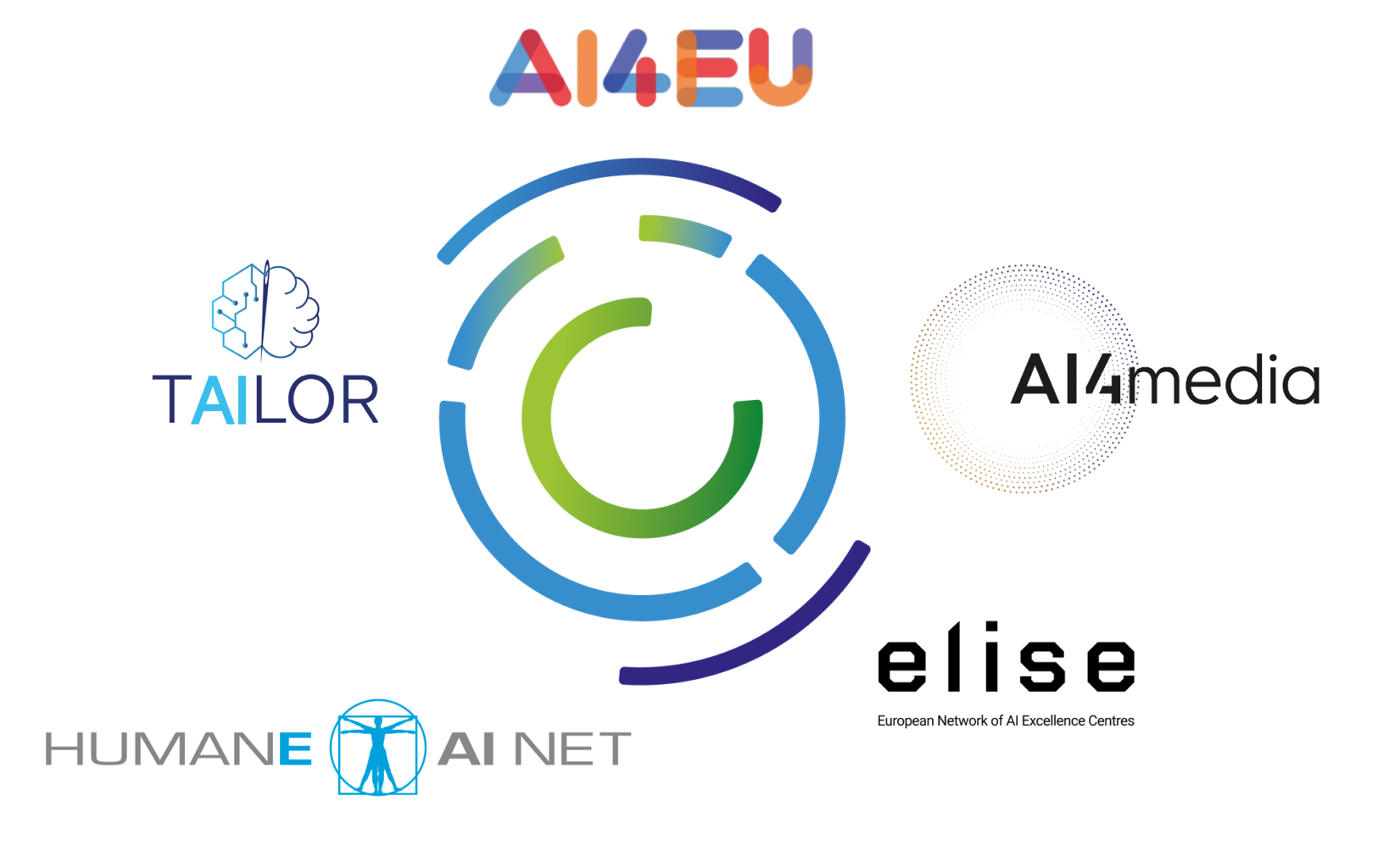 AI4Media – A European Excellence Centre for Media, Society and Democracy
ID: 951911
In AI4Media, partners in the areas of AI and media work towards delivering the next generation of AI at the service of media and society, strongly based on European values of trustworthy AI.

ELISE – European Learning and Intelligent Systems Excellence
ID: 951847
ELISE is a European network of many organizations and industrial partners aiming to employ the best European researchers in machine learning and attract the best young talents.
HumanE-AI-Net – HumanE AI Network
ID: 952026
Within Humane AI Net, researchers and innovators joined forces to develop the scientific foundations of a new generation of fair and transparent AI systems that enhance human capabilities and empower European Society while respecting human autonomy.
TAILOR – Foundations of Trustworthy AI – Integrating Reasoning, Learning and Optimization
ID: 952215
The TAILOR network, together with its diverse set of partners, develops scientific foundations for trustworthy AI, through the integration of learning, optimisation and reasoning.
Existing initiatives and organizations
The VISION consortium has been constructed to maximally leverage existing efforts. Its partners are strongly connected to Europe's AI organisations, initiatives and projects, including CLAIRE (ULEI, CIIRC, DFKI, FBK, Inria, TNO), AI4EU (Thales, UCC), EurAI (UCC), and the DIH network (PwC, TNO through DIHNET), as well as BDVA and euRobotics (Inria, TNO), ELLIS (CIIRC, Inria) and the European Commission's High-Level Expert Group on AI (DFKI, UCC).