CLAIRE AQuA: ChatGPT and Large Language Models
8 March 2023 | 16:00-17:00 CET
The CLAIRE All Questions Answered (AQuA) Series continues with a joint AQuA, together with ICT-48 Networks of Excellence TAILOR, AI4Media and ICT-48 Coordination and Support Action VISION, focused on the current hot topic of ChatGPT and Large Language Models (LLMs)!
Join us on 08 March 2023 on the CLAIRE YouTube Channel and put your questions directly to a panel of CLAIRE, TAILOR and AI4Media's leading experts on LLMs, to discuss the potential and the limitations of chatbots.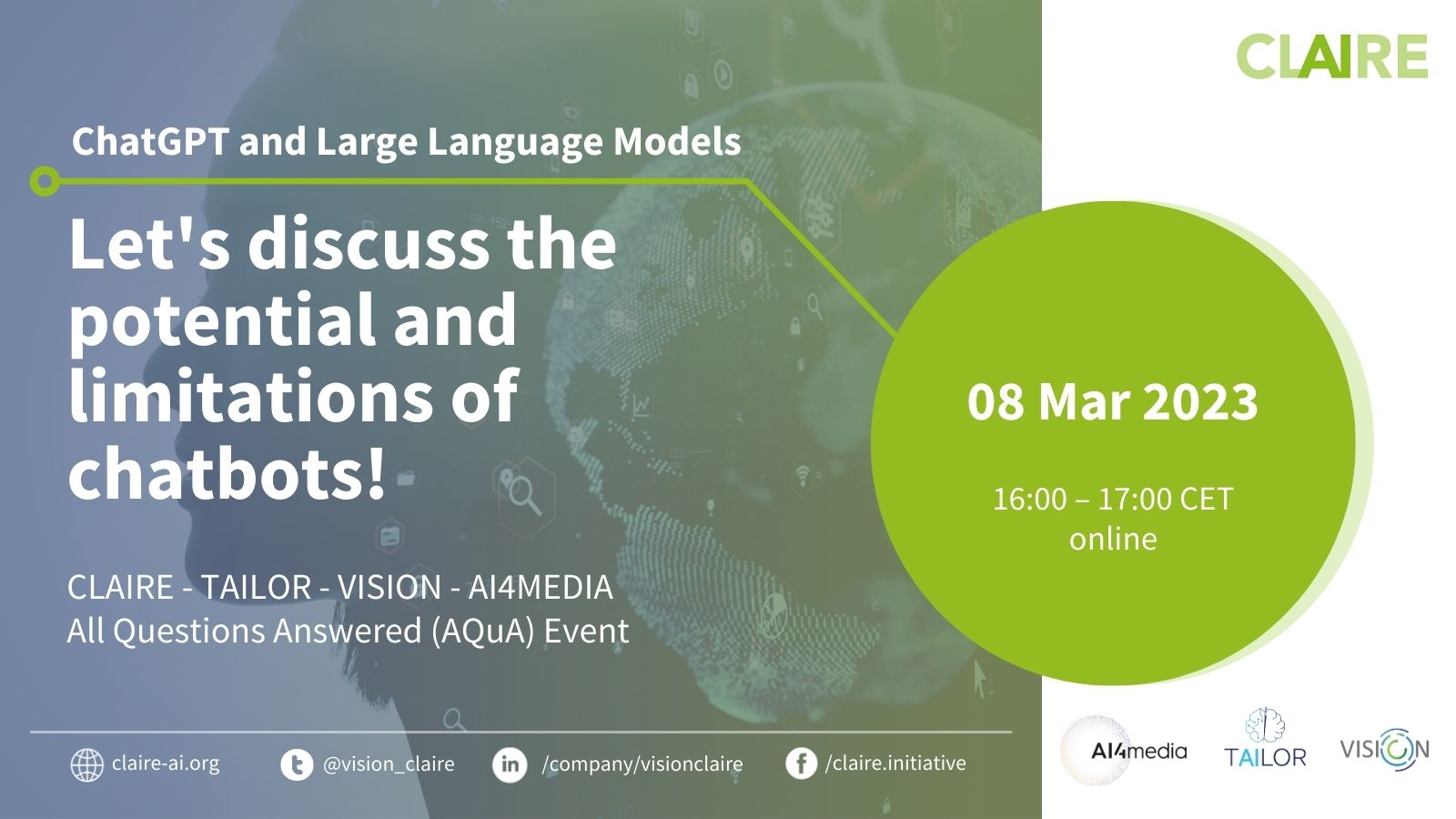 Speakers
Dr. Morten Irgens
CLAIRE, ADRA, Kristiania
Dr. Fredrik Heintz
TAILOR, Linköping University
Dr. Tomas Mikolov
RICAIP, CIIRC CTU
Prof. Ioannis Pitas
AI4Media, AIDA
About AQuAs
Inspired by Turing Award winner Donald E. Knuth's, CLAIRE All Questions Answered Events (AQuAs) are relaxed, 1 hour, online events that bring together a small group of panellists to discuss current hot topics in AI and beyond and answer questions from the community. These events are usually held via Zoom Webinar for CLAIRE members and members of co-hosting organisations and live streamed to the CLAIRE YouTube channel, allowing the community at large to get involved and be a part of the discussion.